Product Information
Record any side-on collisions with a 360-degree field of view.
Since one 360°lens covers 360°around the car, it allows you to record the situation which are not recorded by conventional dashboard cameras, such as rushing out into traffic or crashing from adjacent lane.
Range of recording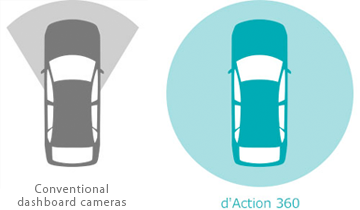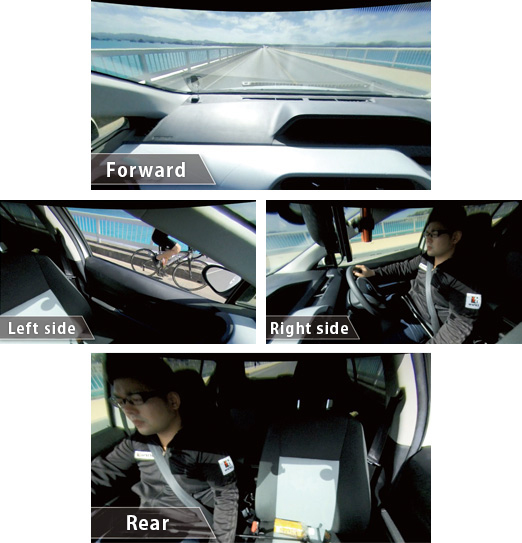 License plate identification
Due to the wide 360-degree recording range, magnifying and displaying a license plate from one particular section of the footage will result in a lower resolution compared to an image from a full HD traditional dashboard camera. We cannot guarantee that license plate identification will be possible in any and all circumstances. This product is designed for the purpose of recording movement in all directions around the car in which it is installed.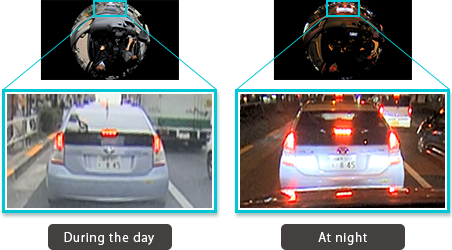 * Distance between camera lens and vehicle ahead:
approx. 3 meters. Settings: Full HD, WDR-ON
Impact recording
d'Action 360 is equipped with a triaxial G sensor. When it detects any sudden movement, such as sharp braking, it stores the footage from 10 seconds before and 10 seconds after (20 seconds total).
The manual recording mode does not record and save impact footage. Ensure the camera is kept in impact recording mode to benefit from this setting.


Sample video
Car aggressively overtaking from the neighboring lane
* This video has been purposefully made to use as a demonstration.
* To play a 360-degree video, ensure you have the latest version of Chrome, Opera, Firefox, or Internet Explorer on your PC. For mobile devices, please install the latest version of the YouTube app.
Details on recording modes
360-degree video surveillance of a parked car
Use the Parking Option (DC200) to set the camera to record using impact detection mode, even with the car engine turned off. The 360-degree recording captures footage of hit-and-runs, and someone damaging your car when opening their car door.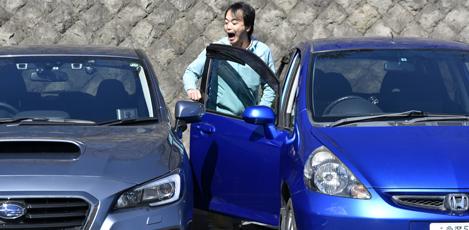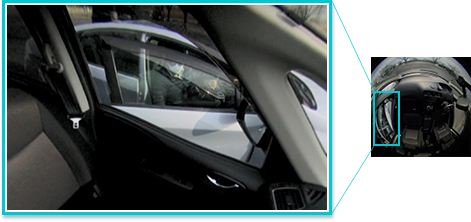 Parked recording
When an impact is detected, d'Action 360 will store footage from 10 seconds prior (7 seconds before when shooting in 4K) to 30 seconds after the impact. After at most 16 hours have passed with the engine switched off, the camera will switch automatically to an energy-saving mode, recording 30 seconds of footage starting from 3 seconds after an impact is detected.
* The time "16 hours" be changed by a smartphone app "camera settings".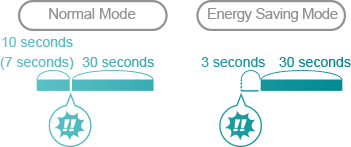 Sample video
A car door in the adjacent parking space hits the unattended parked car.
* This video has been purposefully made to use as a demonstration.
* To play a 360-degree video, ensure you have the latest version of Chrome, Opera, Firefox, or Internet Explorer on your PC. For mobile devices, please install the latest version of the YouTube app.
Details on recording modes
Convert to an action camera with Battery Option
With Battery Option (sold separately), the camera can be taken outside the car to use as a portable 360°camera.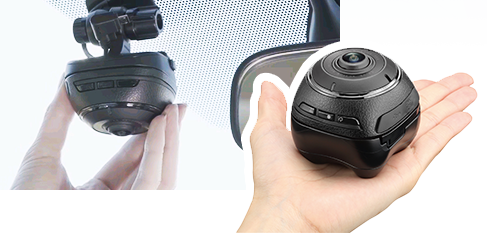 Use general attachment via
tripod socket
Attach to various accessories using the tripod socket in the bottom.
> Use scenes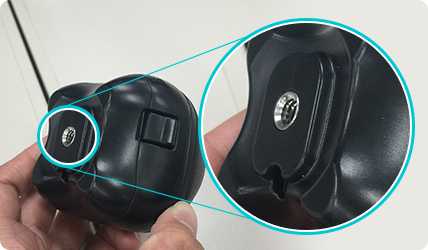 Check right away using your smartphone
d'Action 360 built-in wireless LAN (Wi-Fi) allows you to use your smartphone to view wirelessly transmitted video. The footage is stored within the memory card as "ORIGINAL", but any viewing angle can be chosen using the specialized app.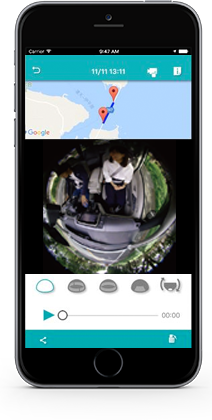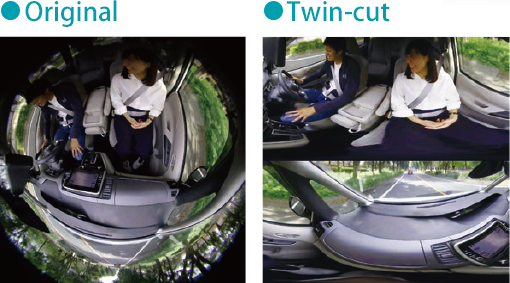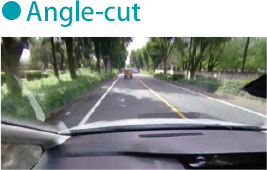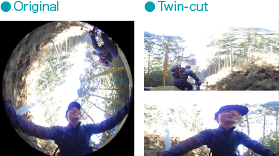 Resolution using real-time view
To achieve the most optimal real-time display, video footage sent from the camera is displayed with a reduced 240 x 240 pixel resolution. By downloading the video data to your smartphone, the video can be viewed there in its original resolution (4K / Full HD).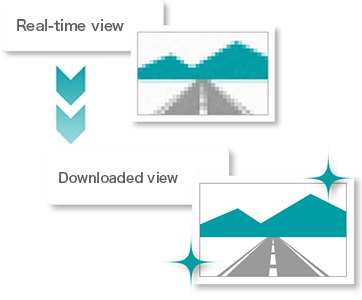 Playback on a PC
Recorded videos can be played using the free d'Action 360 software for PC. This software is recommended especially if you wish to play recordings in 4K, as transmitting large amounts of data to a smartphone takes more time.
Share your 360°panoramic images
Your 360-degree panoramic images can be posted and shared on LINE, YouTube and Facebook as panoramic images.
■ 360°videos compatible:Facebook, YouTube
■ 360°still images compatible:Facebook, LINE
(As June, 2017)
Other specifications

Geotagging
By receiving signals from the GPS, GLONASS and the Michibiki Quasi-Zenith Satellite System, highly accurate geotagging (geographical identification metadata) is calculated.
* Geotagging may be inaccurate in areas such as tunnels where signal is obstructed.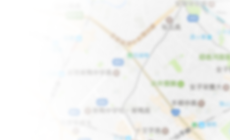 Brightness adjustment using WDR
WDR (wide dynamic range) technology adjusts the brightness of video recorded in light or dark places, reducing overexposure by headlights, etc.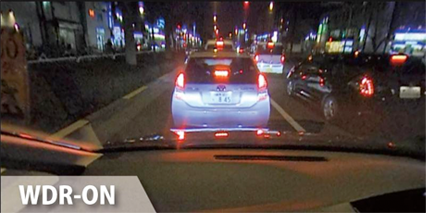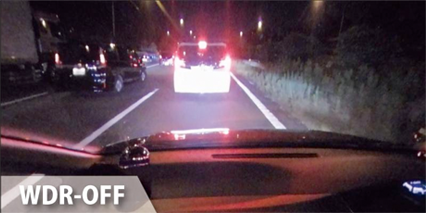 LED traffic lights
d'Action 360 employs a 27.5 fps frame rate to prevent synchronization with the flickering of LED traffic lights, allowing them to be accurately recorded without discoloration.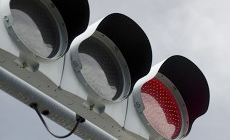 Lens angle and traffic light
This camera has a vertical angular field of 194 degrees. As a result, some lens angles may not allow for the accurate recording of traffic lights. See the sample video or captured images below for details.
Smaple video: Lens facing directly below/Lens facing the driving direction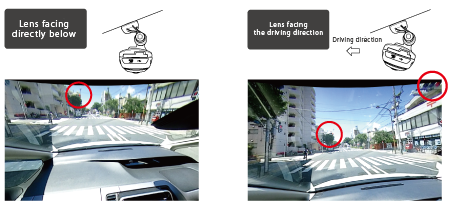 Five recording modes
d'Action 360 has five types of recording modes; continuous recording, impact recording, manual recording, still image capture, and parked recording. Learn more >
Noise reduction
To prevent electromagnetic disturbances from television and radio, VCCI compliant noise reduction measures have been taken within the camera body.
4K equivalent / Full HD equivalent
You can choose to record in either 4K equivalent (2880 x 2880) or Full HD equivalent (1440 x 1440), depending on your purpose.
Built-in G sensor
The 3-axis G sensor detects impacts from all directions, and automatically triggers 360-degree video recording.
16GB microSD card included
d'Action 360 is compatible with microSD cards between 16GB and 128GB, and comes with a 16GB card included.
Audio recording
d'Action 360 has a built-in stereo microphone to allow for audio recording. (Audio recording switchable)
Cautions (Before your purchase)
・To play the recorded video, the d'Action 360 app for smartphones or d'Action 360 software for PC is required. Before purchasing this product, please check the most up to date List of Supported Devices/OS.
・This product does not guarantee to record in any and all circumstances.
・Car Mate takes no responsibility for any loss arising from the use or failure of this product, or from any damage to any recorded video and/or data.
・Do not operate this product while you are driving. It may lead to accidents, and law prohibits vehicle operators from handling any device while driving.
・This product is not guaranteed to produce validity as evidence for any accidents, or to identify any license plate, model or color of any vehicle.
・This product must be mounted correctly according to the attached instruction manual. Products mounted incorrectly may not only be regarded as a violation of your local traffic laws, but may also lead to road accidents.
・Do not use this product if your car accessory power outlet does not turn off when you turn off the car engine.
・Recording LED traffic lights may lead to blinking.
・Recording performance and time may vary depending on the object to be recorded, or on the ambient environment.
・When the ambient temperature exceeds the operating temperature range, product operation will be stopped for protection.
・Depending on the ambient environment or geographical factors, the product may not receive GPS signals satisfactorily or at all.
・GPS satellites are controlled by the U.S. Department of Defense and their accuracy is subject to change without prior notice.
・Do not use this product near other GPS products or VICS receiver units. These products / units and this product may malfunction.
・Using this product near a TV antenna may cause deterioration of receiving sensitivity, flickering and/or noise from the TV set.
・This product is not dustproof, rainproof, or waterproof. Please keep away from water and other foreign matter.
・Do not mount the camera between the windshield and the sunshade to prevent heat from storing in the camera.
・This product is for use only in Japan, USA, and Hong Kong.
・Use the specified memory cards only (microSDHC or microSDXC / 16GB to 128GB / UHS-I speed class 3 or higher). Using other types /grades of memory cards may lead to the loss of data or recording failure.
・The communication range between the camera and the smartphone is approximately 30 feet (10 meters) with a clear view.