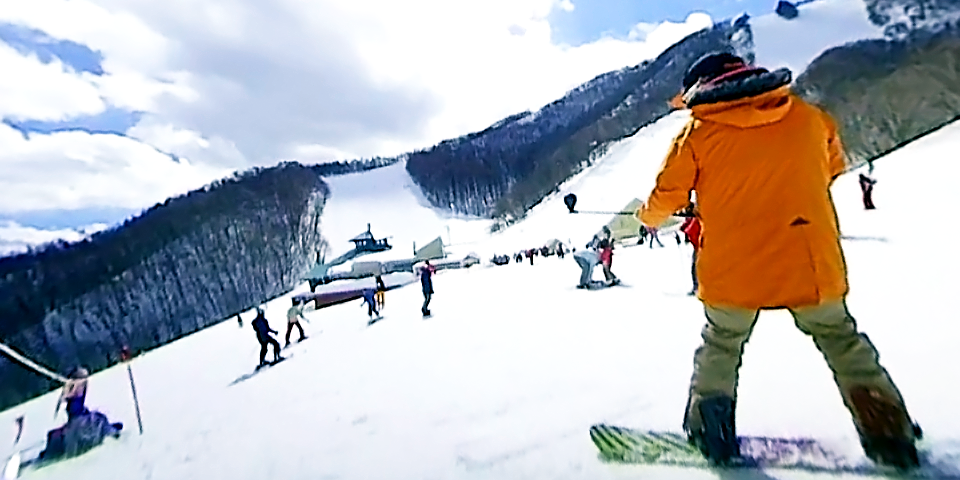 Snowboarding
Capture both you and your friend snowboarding.
Recommend a camera attached to a selfie stick and a lens faced below. You can follow up and capture your friend snowboarding and surrounding scenery. *Camera is not waterproof.
Point
Recommend

Twin-cut

and

Angle-cut

views when playing back on smartphone or PC.
Setting the camera audio "ON", you can record your edge warking sound.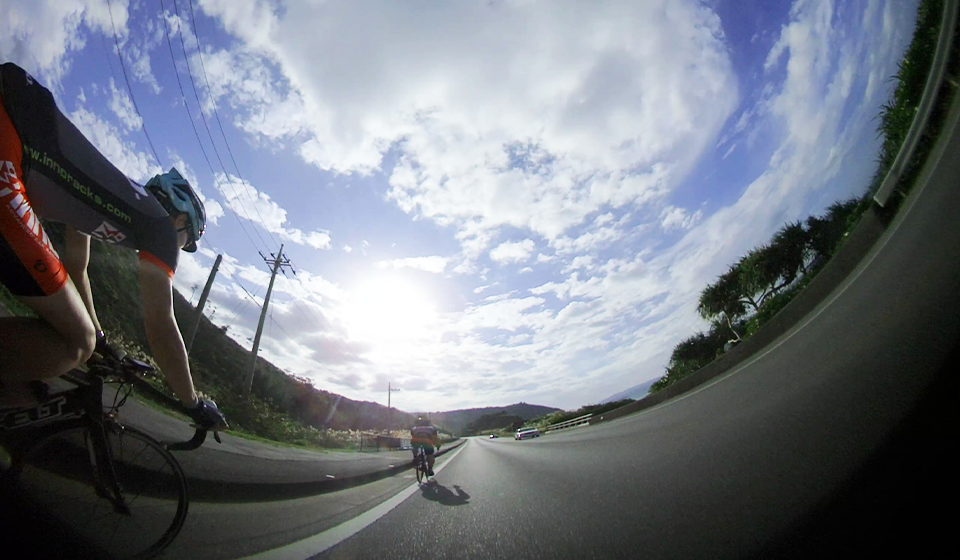 Roadbike
Catch panoramic view spreading out below you.
If you mount a camera on bicycle handlebar with an universal bar-mounted kit, you can capture panoramic view spreading out below you.
Point
Recommend

turning WDR setting off

when you record outside in the daytime.
It's better to control the brightness setting depending on situation. For capturing the sky blue it's better to down it, and for capturing the bright face it's better to up it.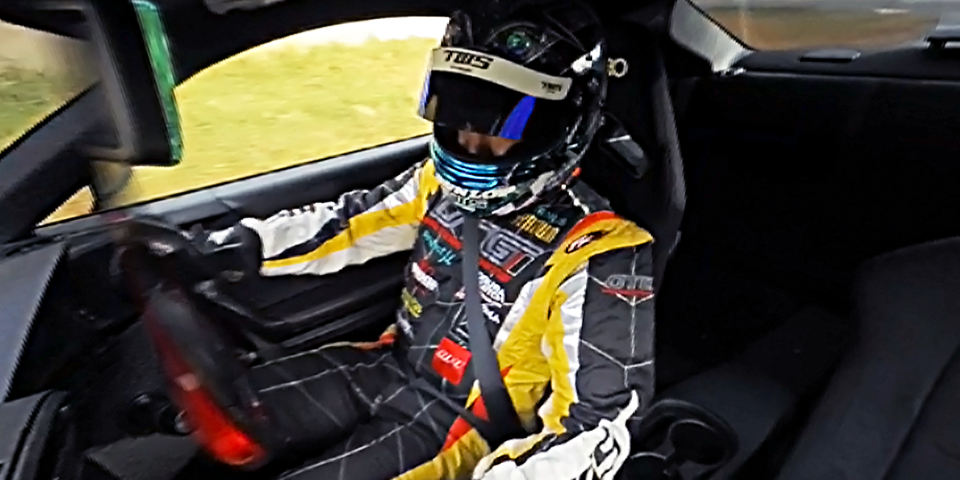 Drive action
For circuit and drift driving
Capture not only racing situation but also your driving technique.
Point
Changing the camera operation mode to

Drive Action Mode or Action Mode

, you can record high resolution.